We have expert level WordPress developers on staff to help our clients grow with the leading CMS in the world.

Magento is a top eCommerce platform for a reason, and we can help our customers leverage its unique and powerful capabilities.

We can leverage Hubspot to help you grow your customer base way beyond what you thought was possible.

We are WooCommerce and eCommerce experts that can handle any WooCommerce challenge.

We have partnered with the leading SaaS eCommerce solution provider in the world, Shopify, to provide best in class eCommerce experiences.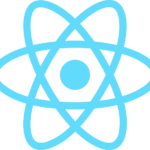 It was a no brainer to focus on the leading PHP framework to build incredible web applications.